The Selection -
22.07.2020 - 16:16
Cinéfondation Selection 2020, all the details about the films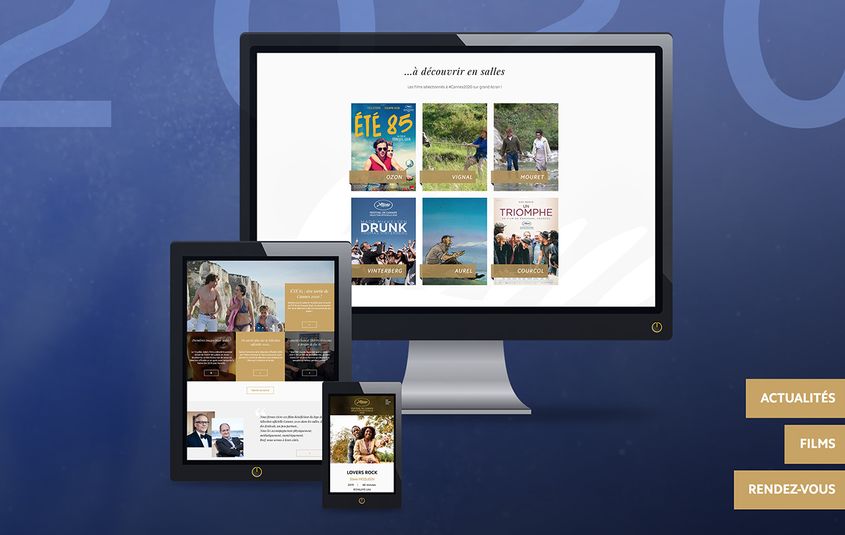 www.cannes2020.festival-cannes.fr © FDC
Over the past few weeks, the Festival has gradually been announcing the films that made its 2020 Official Selection list. From feature and short films to those produced by the Cinéfondation schools and the Cannes Classics, all struck a chord with the selection committees, and will be released in cinemas complete with the Festival's logo, thereby embarking on their journeys with the very best possible start.
This was a most unusual year, in which the Festival aimed to showcase the best of the world's cinematic offerings, just as it has done for the past 72 years – because deciding to go ahead with the Official Selection was the best way to help the film industry, and because the festival intends to be on hand to support its films in France and across the globe.
There will be previews, meet-the-audience events, selections in other festivals, and prize-giving ceremonies, to name but a few of the things in store. And now more than ever before, we will be there to support the teams to promote them.
This support will take the form of events in which the Festival is involved in, social media follow-ups via the #Cannes2020 hashtag, and a dedicated website where users can get all the details of the films and follow the 2020 Selection's latest news over the months to come.
This week, ÉTÉ 85 by François Ozon was already ushering us back in front of the silver screen, with others set to follow suit come September. And we're as excited as you are.
---