The 12 directors from the two sessions of the year present their projects at the CNC pavilion in Cannes. The directors give 10-minute presentations of the films they developed at the Residence to an audience of professionals and a jury composed of three film industry personalities. At the conclusion of the presentations, the CNC awards one director from each session a €5,000 grant, based on the project that most inspires the jury.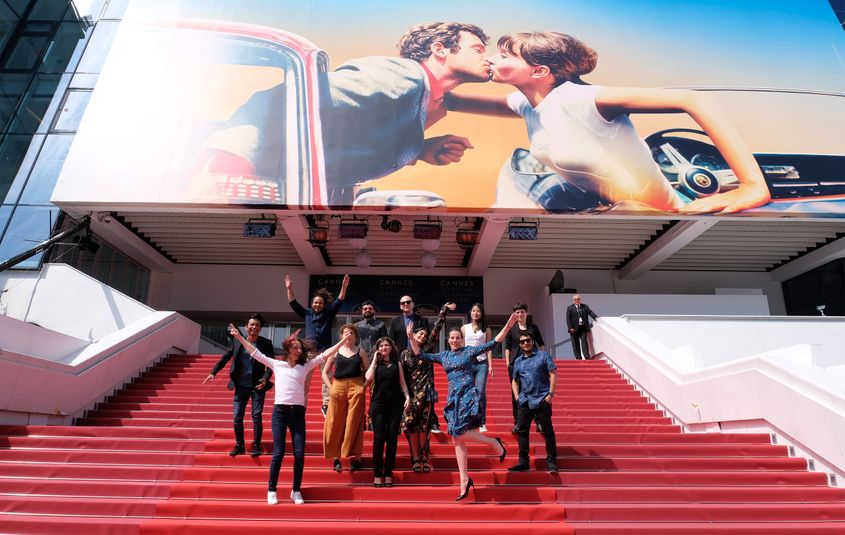 Photocall of the directors of the 2018 Residence © FDC
The Cinéfondation's offices are a hub for all directors (Selection, Residence and Workshop participants). This space is where directors can meet and schedule private meetings with potential producers: a follow-up appointment after an initial meeting in Rotterdam for autumn session participants, or introductions for spring session participants.
Meetings with institutions such as ACE, Le CECI, JERUSALEM FILM LAB, etc. are held for both sessions.

Residents are invited to take part in the "Fabrique des Cinémas du Monde" and are often sought after for debates and round-table discussions.
---