The Selection -
24.05.2017 - 11:00
The Cinéfondation Selection: Programme 1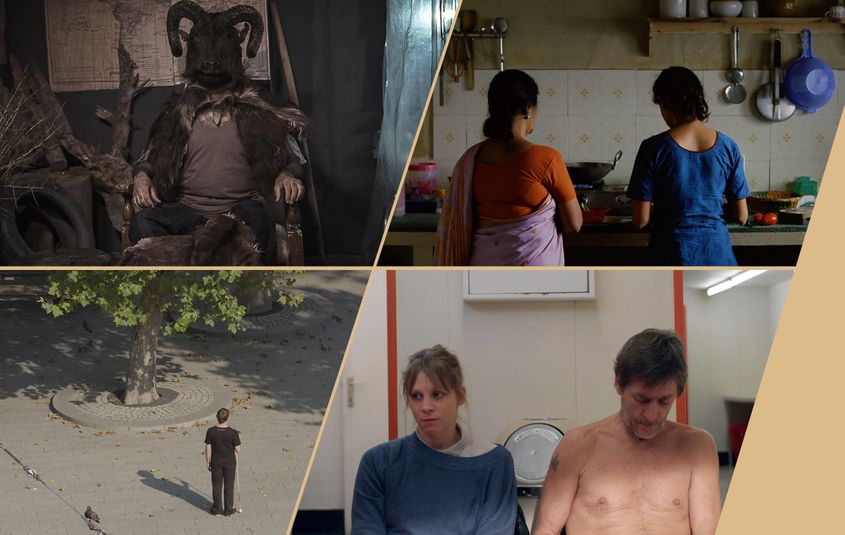 Programme 1 : cinéfondation © FDC
Sixteen medium-length and short films, chosen from more than 2,400 entries by film school students, are being shown at the 2017 Festival de Cannes Cinéfondation. We asked each filmmaker to give us a good reason to see their film. The 1st line-up is made up of the following films, which will form the programme on May 24 at the Buñuel theatre.
Afternoon Clouds by Payal Kapadia
India – 13 minutes
Kaki is a 60-year-old widow who lives with her Nepali maid, Malti. The film takes place on one afternoon in their house where a flower blossoms in the balcony. Malti unexpectedly meets a boy (a sailor) from her hometown.
Selection of the Cinéfondation - AFTERNOON CLOUDS by Payal KAPADIA
Paul est là (Paul is here) by Valentina Maurel
Belgium – 24 minutes
Paul is here. Like a step backwards, like a ghost knocking at the door.
He is here, and his annoying presence will disrupt Jeanne's everyday life.

Selection of the Cinéfondation - PAUL EST LÀ by Valentina MAUREL
Heyvan (Animal) by Bahman & Bahram Ark
Iran – 15 minutes
A man who wants to cross the border hunts a ram and decides to escape disguised as the animal.

Selection of the Cinéfondation - HEYVAN de Bahman et Bahram ARK
Láthatatlanul (Invisibly) by Áron Szentpéteri
Hungary – 32 minutes
Two people meet in the dark. The darkness of an invisible exhibition. Through the film, we follow them as they get closer and move apart from each other by crossing blurry boundaries. Boundaries that exist between and within people and are mostly invisible. Not only for the blind.
Selection of the Cinéfondation - LÁTHATATLANUL de Áron SZENTPÉTERI
The Cinéfondation prizewinners will be announced by the Jury led by Cristian Mungiu, at a ceremony on Friday, May 26th at the Buñuel Theatre, followed by a screening of the award-winning films
---