The Selection -
26.05.2022 - 20:12
The Jury has announced the winners of the 25th La Cinef Selection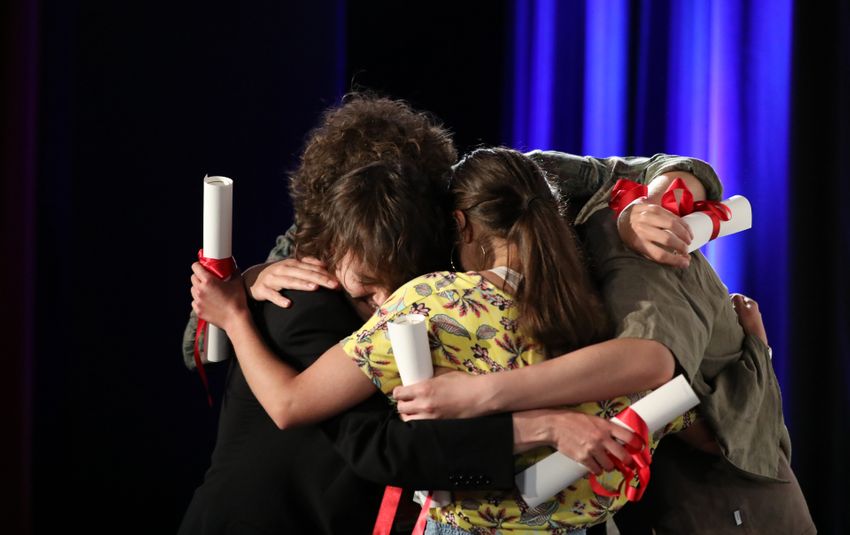 Les lauréats de Prix de La Cinef 2022 © Maxence Parey / FDC
The Short Films and La Cinef Jury presided by Yousry Nasrallah and comprised of Monia Chokri, Félix Moati, Jean-Claude Raspiengeas et Laura Wandel, has awarded the 2022 La Cinef Prizes during a ceremony held in the Buñuel Theatre, followed by the screening of the winning films.
La Cinef Selection consisted of 16 student films, chosen out of 1 528 entries coming from 378 film schools around the world.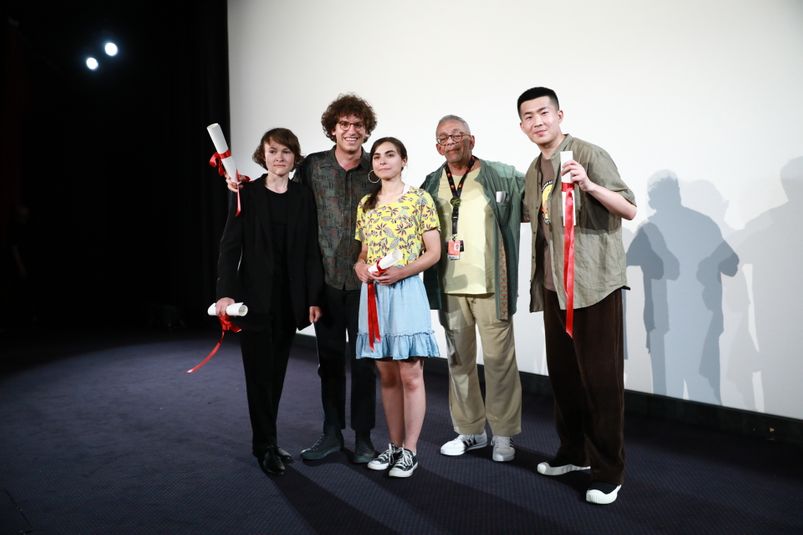 Les lauréats et le Jury de La Cinef 2022 © © Maxence Parey / FDC
Awards
The Festival de Cannes allocates a €15,000 grant for the First Prize, €11,250 for the Second and €7,500 for the Third.
Rerun in Paris
The awarded films will be screened at the Cinéma du Panthéon on May 31st at 6:30 p.m.
---