The Selection -
16.06.2021 - 09:22
The Jury and the Selection for Short Films and the Cinéfondation 2021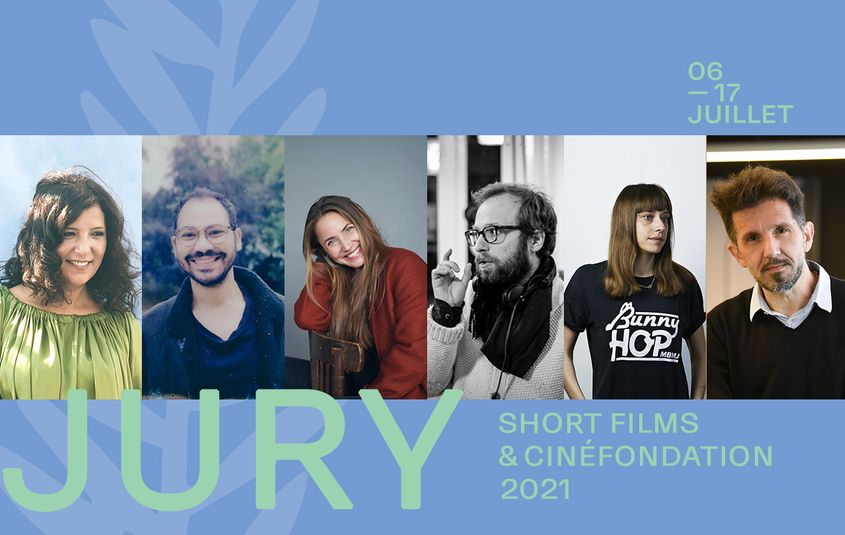 Jury for Short Films and Cinéfondation
The Jury for Short Films and the Cinéfondation film school compétition will be awarding the Short Film Palme d'or to one of the 10 films in Competition, and the three Cinéfondation prizes to the best of the 17 selected films by film school students. Just like in october 2020, the Jury demonstrates complete gender parity, three women and three men, and will occur without présidency.
The Jury
Kaouther Ben Hania
Director, writer
Tunisia
Tuva Novotny
Director, writer, actress
Sweden
Alice Winocour
Director, writer
France
Sameh Alaa
Director, producer, writer
Egypt
Carlos Muguiro
Filmmaker, teacher
Spain
Nicolas Pariser
Director, screenwriter
France
The Cinéfondation Selection
For its 24th edition the Cinéfondation Selection of the Festival de Cannes has invited 17 directors: 8 women and 9 men. The 13 live-action and 4 animated shorts have been chosen from among the 1,835 submitted by film schools all over the world. Four schools make their first appearance at the Cinéfondation.
The diversity of the selection is also enriched by the cultural intermingling of filmmakers and schools: a Brazilian in Argentina, a Bulgarian in UK, a Chinese in Japan, an Islander in Denmark.
Sacha AMARAL
BILLY BOY
Universidad Nacional de las Artes
Argentina
25'
Carina-Gabriela DAȘOVEANU

PRIN ORAS CIRCULA SCURTE POVESTI DE DRAGOSTE

(Love Stories on the Move)

UNATC "I. L. CARAGIALE"
Romania
21'
Théo DEGEN

L'ENFANT SALAMANDRE

(The Salamander Child)

INSAS
Belgium
26'
Natalia DURSZEWICZ

BESTIE WOKÓŁ NAS

(Beasts among Us)

The Polish National Film School in Łódź
Poland

6'
HUANG Menglu

OYOGERUNEKO

(The Cat from the Deep Sea)

Musashino Art University
Japan
50'
Lina KALCHEVA
OTHER HALF
NFTS
United Kingdom
13'
Mya KAPLAN

HABIKUR

(Night Visit)

The Steve Tisch School of Film & Television, Tel Aviv University
Israel
25'
Auden LINCOLN-VOGEL
BILL AND JOE GO DUCK HUNTING
University of Iowa
USA
21'
Aleksandra ODIĆ
FRIDA
DFFB
Germany
22'
Anna PODSKALSKÁ

RUDÉ BOTY

(Red Shoes)

FAMU
Czech Republic
14'
Gonzalo QUINCOCES

LA CAÍDA DEL VENCEJO

(The Fall of the Swift)

ESCAC
Spain
13'
Rodrigo RIBEYRO
CANTAREIRA
Academia Internacional de Cinema
Brazil
24'
Olivér RUDOLF
FONICA M-120
SZFE
Hungary
24'
Óskar Kristinn VIGNISSON

FRIE MÆND

(Free Men)

Den Danske Filmskole
Denmark
28'
Adèle VINCENTI-CRASSON
KING MAX
La Fémis
France
21'
Lukas VON BERG
SAINT ANDROID
Filmakademie Baden-Württemberg
Germany

6'

YOON Daewoen
CICADA
Korea National University of Arts
South Korea
17'
The jury will hand over the Cinéfondation prizes at a ceremony preceding the screening of the awarded films on Thursday, July 15th, in the Buñuel Theatre.
---
Kaouther Ben Hania © DR
Sameh Alaa © Mattbed
Tuva Novotny © Henrik Adamsen
Nicolas Pariser © Victor Mirabel
Alice Winocour © Aurélie Lamachère
Carlos Muguiro © Iñigo Royo
---