The Selection -
28.10.2020 - 19:14
The 23rd Cinéfondation Selection Prizes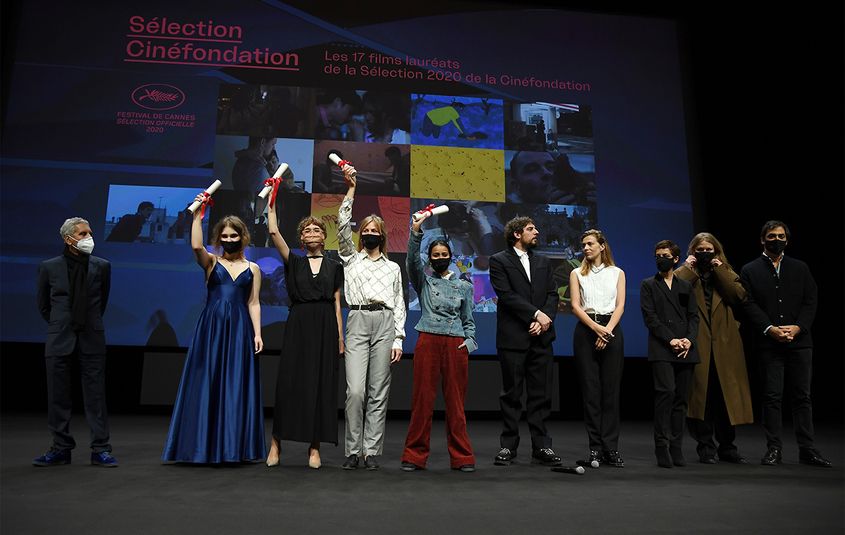 Le Jury et les lauréats de la Cinéfondation 2020 © Pascal Le Segretain / Getty Images
The Short Films and Cinéfondation Jury composed of Damien Bonnard, Rachid Bouchareb, Claire Burger, Charles Gillibert, Dea Kulumbegashvili and Céline Sallette, has awarded the 2020 Prizes of the Cinéfondation film school competition tonight on the stage of the Grand Théâtre Lumière as part of "Cannes 2020 Special".
The Cinéfondation Selection consisted of 17 student films, chosen out of 1952 entries coming from 444 film schools around the world.
AWARDS
The winners will receive a €15,000 grant for the First Prize, €11,250 for the Second and €7,500 for the Third.
RERUN IN PARIS
The Cinéfondation First Prize and the short films in Competition will be screened at the Cinéma du Panthéon on October 31st at 10:00 a.m.
---