The Atelier -
06.10.2020 - 09:54
YALDA, A NIGHT FOR FORGIVENESS, directed by Massoud Bakhshi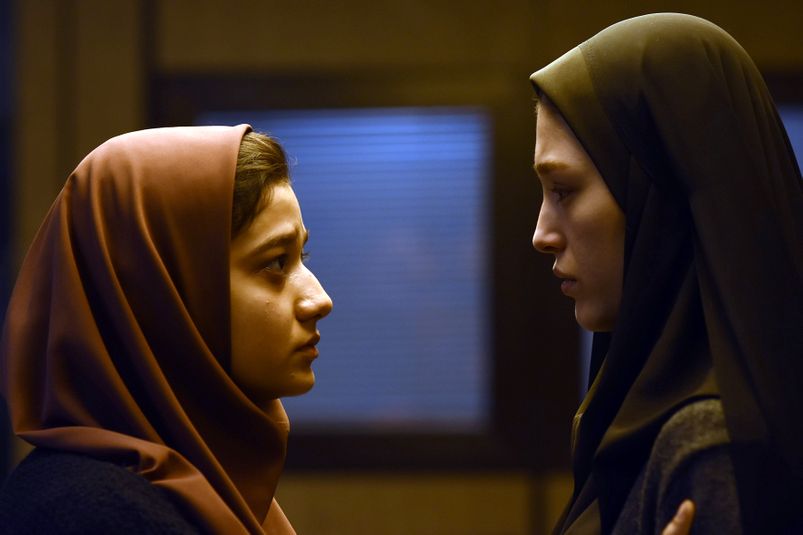 YALDA, A NIGHT FOR FORGIVENESS, directed by Massoud Bakhshi. © Somaye Jafari / JBA production
Massoud Bakhshi (L'Atelier 2010) releases his new feature film "YALDA, A NIGHT FOR FORGIVENESS", Grand Jury Prize at the 2020 Sundance Festival and Best and Special Mention for best screenplay at the 2020 Sofia Film Festival.
Maryam is a young woman who has been sentenced to death for murdering her husband, Nasser. Iranian law allows for the victim's family to forgive her and spare her life, so Maryam's fate will be decided by Nasser's daughter, Mona, on the country's most popular televised reality show. In front of millions of viewers during Yalda, the winter solstice celebration, Maryam and Mona discover that forgiveness can be difficult as they relive the past.
In theatres on October 7th. With G Sadaf Asgari, Behnaz Jafari, Babak Karimi, Fereshteh Sadr Orafaee, Forough Ghajebeglou and Fereshteh Hosseini.
---